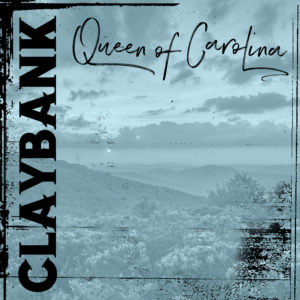 Mountain Fever Records is elated to announce the release of brand new music from newly signed ClayBank. "Queen of Carolina" is available to radio and consumers today, and is the first single from the upcoming album, No Escape, due for release April 27. 
 
 
Take yourself back to the 1970's and 80's when you first heard the sounds of J.D. Crowe and the New South and Doyle Lawson & Quicksilver. Remember what you felt when you heard this fresh sounding bluegrass with deep roots and vocalists that reached for those high lonesome notes throughout the make up of the song? Now close your eyes and listen to ClayBank's new single, "Queen of Carolina," and you'll find yourself in a time warp of excited emotion four decades later. That's what listening to ClayBank will do every time. Although half the band is not yet in their 20s, they somehow manage to emulate the great bands of that era while making it sound all their own.
 
"Queen of Carolina" is the first single from their upcoming album, No Escape, produced by Danny Roberts. Sung by the band's mandolinist, Zack Arnold, and written by banjo-player Tyler Thompson, the single speaks of the oft-told story of being on the road away from the one you love:
 
So hammer down and don't let go
Won't stop for rain, sleet, or snow
I've been gone too long and I'm coming home
To see my Queen of Carolina
 
About ClayBank
ClayBank is a new and impressive bluegrass band born out of the fertile musical ground of western North Carolina. The unique story of the formation of the group centers on a bluegrass veteran, who joined forces with a fellow picker in his mid-20s, and two talented teenage musicians that are about to be introduced to the greater bluegrass world. Gary Trivette is the elder statesman of ClayBank, a bassist and banjo player who has previously played with groups such as Carolina Crossing and Southern Accent. While sitting in a side room at the Appalachian State Old-time Fiddler's Convention in Boone, NC, in 2015, he found himself jamming with then 15-year-old mandolinist Zack Arnold and guitarist Jacob Greerwho was 17. As fate would have it, Trivette's former Carolina Crossing band mate Tyler Thompson knew both Greer and Arnold from an early age. Soon, after all of the future members of ClayBank realized they had a connection with each other, the foursome established a weekly jam session with Thompson playing the banjo, Trivette on bass, Arnold on the mandolin, and Greer on guitar. As the musicians got to know each other and their blend began to evolve, it was the lead and harmony vocals of the quartet that began to turn heads. Named after the street in Ashe County where their weekly jams took place, ClayBank began to test the bluegrass waters by entering band contests at various festivals. They won the bluegrass band competition at the Union Grove Fiddler's Convention in April of 2015 and came in 3rd place at the Society for the Preservation of Bluegrass Music of America (SPBGMA) convention's band contest in 2016. That same year, they won the bluegrass band competition at RenoFest.