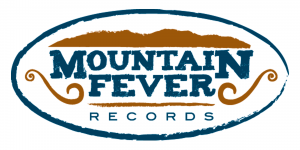 Mountain Fever Records is proud to announce the release of the new album from The Churchmen. 
Crown of Thorns
 is available today!
The Churchmen based in Collinsville, Virginia, formed in 1989 when they began singing in local churches. Keith Clark (bass), Gerald Harbour (mandolin), David Guthrie (guitar), and Carroll Arnn (banjo), present their music in a four-part, southern gospel style accompanied by bluegrass instruments that give them a unique sound. They've previously released seven albums and received Dove Award nominations for 
Bluegrass Album
 and 
Bluegrass Song of the Year
. In addition, PowerGrass Radio awarded the band 
Bluegrass Gospel Group of the Year
, 
Bluegrass Gospel Album of the Year
 for 
Mercy Road
 and 
Bluegrass Gospel Song of the Year
 for "Twinkling of An Eye" written by Becky Buller and "World's Biggest Liar" written by David Guthrie, who also received the award for 
Bluegrass Songwriter of the Year
. They've recently been featured on the Daystar and NRB Networks on Great American Gospel and American Gospel Onstage! television shows, placing them in over 46 million homes across the country. The Churchmen continue more than 25 years of refining their special blend of bluegrass and gospel to become one of the premier purveyors of the genre today with their focus on spreading the gospel of Jesus Christ through their music ministry.
Crown of Thorns includes new songs by Becky Buller, band members Carroll Arnn and Keith Clark, and some gifted songwriters who the group is recording for the first time. John Sentell, radio programmer for the syndicated show, "The Bluegrass Gospel Hour" summarized Crown of Thorns perfectly stating, "There are only a few bands, when you hear the first word sung, you know exactly who it is and the joy of music instantly fills your heart. The Churchmen is one of those bands and their new album, Crown of Thorns has everything you want in a CD. Songs with stories about how you cannot enter heaven without salvation from Jesus Christ; how Jesus is King of Kings and nothing catches Him off guard;  that He is in control and sitting at the right hand of God; how it doesn't matter what your past is, Jesus will forgive; and how it was the blood shed from the Crown of Thorns that washes away our sins. It's a CD that is complete and one you'll want to add to your collection."