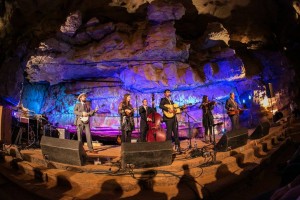 What a year it has been! Seems like we've been doing a lot of reflecting lately, as most people do this time of year, on all our blessings. Truth is, we find ourselves doing that almost all year long and this year, well, we've been saying "thank you" a lot! As a band, we couldn't be more appreciative of all the love and support we've been shown. We've made so many amazing friends while doing what we love for a living. And more often than not, those friends become more like family. With that said, we hope each of you have a very blessed Thanksgiving, surrounded by your loved ones. And lots of food! That's kind of important, too!
On a personal note, here's a little more a what we are thankful for…
"I'm thankful for God's grace this past year and the help He has given. And, I'm thankful for a great year on the road with all my bluegrass family." ~ Kelsi ~
 "I'm thankful for my friends, Devon, and my family. And my salvation." ~ Buddy ~
 "I'm thankful for my salvation. I'm thankful for good music, and the friends that I have met through it." ~ Charli ~
"I'm thankful for safe travels and our fans." ~ Paul ~
"I'm thankful for tiramisu, safety when we travel, and all the friendships I gained through music." ~ Michael ~
"I'm thankful for pumpkin pie on Thanksgiving Day and the ability to play music all over the country." ~ Dominic ~
Song of The Mountains TV Debut
We are really excited to be part of the 12th season of the popular television series,  
Song of the Mountains
. The show will tape on December 10th at The Lincoln Theatre in Marion, Virginia, and the it will air at a later date on 
public televisions stations
 across the country. 
We'll be joining Junior Sisk & Ramblers Choice and Jonathan Buckner & Chosen Road for this show so be sure to 
get your tickets now
!
Speaking of debut performances, we had a wonderful time performing at Bluegrass Underground last month! The cave was packed with a sold-out audience who were VERY enthusiastic!