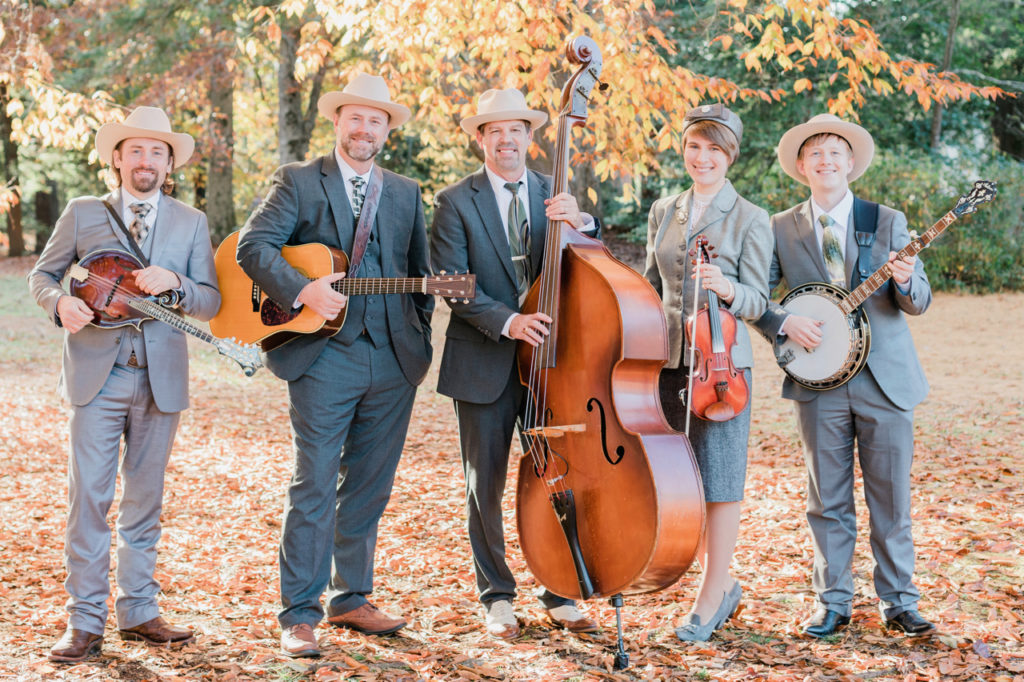 Carolina Blue is a Brevard, NC based band whose roots run deep in the tradition of Bill Monroe. The band was formed in 2007 after the release of the album "Nothing So Blue" by Bobby Powell and Tim Jones. Carolina Blue won the South Carolina state bluegrass championship at RenoFest in 2011. They also received their first Vocal Group of The Year Nomination at the 2018 SPBGMA Awards Show. They have appeared on the hit TV show "Song Of The Mountains" as well as "The Bluegrass Trail" series on RFDTV. The band's repertoire consists of original songs (including Tim Jones' "Spring Will Bring Flowers", which was recorded by 2014 IBMA entertainers of the year Balsam Range), many bluegrass favorites, and gospel too, all done in the traditional style.
Available recordings are Bobby Powell & Tim Jones "Nothing So Blue" (2007 produced by Steep Canyon Ranger Woody Platt and featuring Platt, Graham Sharp, Mike Guggino, Shannon Whitworth, and Roy Chapman), "Carolina Blue Live at Renofest" (2011), self produced "Goin' Home Today" (2016) which earned them their first song on the charts,  "Sounds of Kentucky Grass" (2017) which landed the band their first #1 album on the Roots Music Charts. Most currently "I Hear Bluegrass Calling Me" releasef on January 18th, 2019 and is making its presence known with a lot of chart action and radio spins. 
Band members are Bobby Powell on guitar and vocals, Timmy Jones on mandolin and vocals, Reese Combs on upright bass and vocals, James McDowell on banjo and vocals, as well as American and Canadian Grand Master Fiddle Champion, Aynsley Porchak on fiddle, who is recipient of the 2018 International Bluegrass Music Association's Momentum Instrumentalist Award.​